If you're younger than thirty, don't read this post. I don't want to be held responsible for tainting America's youth. Yes, twentysomething, you're still a youth. Trust me on this.
If you're over thirty, come sit by me. Suspend your disbelief for a minute. Let's just pretend we're not responsible adults and vigilant parents charged with doing the right thing all of the goddamn time.
Let's pretend we're still sixteen. And it's summer. And we're invincible.
And let's pretend that my following admission is not a clear indicator of the need for therapy. Let's pretend I'm totally normal. (See suspension of disbelief above.)
Whee! Isn't this fun?
OK — you ready? Here's my deep, dark secret…
I'm still a sucker for a man taking a drag off a cigarette.
Hell, I even get revved up watching Lauren Bacall light up. Maybe I should be in therapy twice a week. Not that there's anything wrong with that. The Lauren Bacall thing, I mean. Or therapy. I'm liberal. I voted for Obama. What the hell was I saying?
Oh, yes, the ciggie thing. We all know it's bad for you. We all know it kills you. That's why I don't do it anymore, and that's why I tell my kids up and down six ways 'til Sunday that smoking is bad for you. I have them so well trained that they delight in pointing out sinners smokers, like good little Christian Health and Human Services soldiers, when we're somewhere outside. Usually, they point out the rattiest, burliest, tattoo-iest dude they can find while he's taking a drag. Thankfully, he can't hear their shrieks of disgust over the rattle of his Harley engine, and thinks they're just pointing to his shiny metal ride.
And don't none of you go doing it, either. That's my disclaimer. Good. Now you can't sue me.
Yes, my father smoked. A-ha, you say. Daddy issues. Bingo!
Before you psychoanalyze me here, just remember — back when I was young and impressionable, everyone and their freakin' mother smoked. They smoked in the supermarket. They smoked in movie theaters. They smoked while they pumped gas. They smoked on jetliners tanked up with fuel, for God's sakes. They smoked in the doctor's waiting room while they waited for results from their lung x-rays. Priests smoked — hell, I think God smoked two packs a day back then. Unfiltered. I mean, he's God, for crying out loud. What's he got to worry about?
Mix that in with my seventies childhood surroundings — and my first crushes on teenaged boys with shiny, long hair, aviator glasses and bootcut jeans, sitting on top of park benches and sharing a smoke before they went and cut the chain link fence or sprayed graffiti on someone's garage, walking off with jean jackets that had this painted on the back…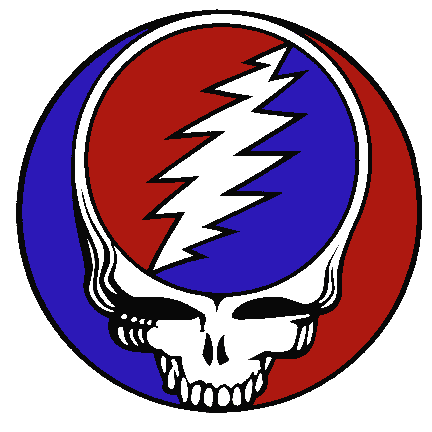 …and you've got quite a recipe for a girl who's a secret sucker for a bad boy. (Don't let my sweet, sweet husband fool you. He's got just enough bad boy streak in him, dating all the way back to Hebrew school. I can't discuss it or he loses his Series 7 license.) I know, BORING. But it's there. It just is. Which explains why I and eight million other forty something women go for the whole Don Draper thing. We were raised in the seventies. It's not our fault.
Let me also add that I'm a hippie wanna-be who laments missing the sixties. Oh, you think you're a hippie because you used to wear a tri-cornered bandana while you got high in your frat house, and now you sing along to the Grateful Dead in your car with your windows rolled up at the red light. (You think nobody knows, but I do. I can hear you from the next lane. And it ain't pretty.) But these days you have all your CDs alphabetized in that little rack next to your TV. Yeah, you do. Admit it. And the only thing you ever put on when company comes over is the "Top 20 Hits"  channel from CableVision. Or one of those nice iPod playlists on shuffle. Or, even worse — that Michael Bublé CD, on repeat.
You got old. I know. So did I. It's ok.
Okay, so back to me. (I'm an only child. I do that a lot.)
Mix my freewheeling seventies background up real good with a longing for a simpler time. Then add a dash of the recent death of a musical legend from said seventies childhood. I spent all weekend listening to the sounds of Levon Helm and The Band, as some kind of aural homage to one of the greatest rock drummers who ever lived.  (Yes, I'm still talking about Levon Helm. It's middle age. We talk about the same things over and over again. If you're younger than thirty, you shouldn't be reading this anyway. Go outside and play.)
Watch Levon Helm light a match while Martin Scorsese's interviewing him during "The Last Waltz" documentary. (If you don't know who he is, I'll cut ya. Hand to God. Get your goddamn self on iTunes and buy The Band's catalogue. And then rent "The Last Waltz." They were here long before Mumford and Sons, kids. Click the link below if you've never seen it.)
Merciful Mildred. Levon strokes that matchhead to flame and what does he do? Talks his way through the interview with an unlit cigarette, offers the light to his bandmate Robbie Robertson first, and then — wait for it — he holds that lit match for a spell until he's finished his sentence, like it's a cool, dewy blade of grass between his fingers. And then he lights his own cigarette, and waves the flame away in a flick of his wrist. Sexy as f-ck. Thank God I wasn't old enough to be a groupie in the seventies, or I'd be the subject of some poorly received Cameron Crowe movie or Carly Simon B-side. And definitely dead by now.
Clearly, my longing look at nicotine is a longing for my invincible youth, now that I'm in the throes of middle age. But I'm on a different road now —  where the choices we make today most definitely affect us in the future, where actions have consequences — so they better be kind, thoughtful ones, and where we come to the gradual acceptance of the fact that no one, but no one, gets out of this world alive.
In a rare moment in my twenties, I made an excellent choice and said yes to the guy who got down on one knee and asked me to marry him —  a sparkling gem of a man who treats me like gold and is way more good soul and got-your-back life partner than bad boy. I know what's good for me these days and I can't get enough. That's the bittersweetness of middle-aged years — knowing that what you've got, and what you've worked so hard for, you don't get to keep forever. You start taking better care of yourself, and you make sure your husband eats lots of broccoli and gets enough rest and tell him in quiet whispers on the way to sleep that you are the luckiest woman you know. Because you know what real love is now, the side-by-side in the trenches kind of love that you are so achingly grateful for.
I'm no longer fooled by smoke and mirrors — well, maybe just the smoke, actually. I'd rather not discuss the mirrors so close to bathing suit season.
In no way am I suggesting that a smoker's life is glamorous over the long term. I watched my formerly two-pack-a-day smoker father recover from quadruple-bypass surgery. All those sexy movie stars and hot musicians lighting up? They're dead, mostly. And mostly too soon.
But what I wouldn't give for one more invincible day, God — one more drive behind the wheel of my beat-up stick shift car, with more tanned skin on my left arm than my right from cruising around all summer and flicking away the glinting ashes of my youth.
On second thought, maybe not. I wouldn't give up all of this for that one day. Especially if it was menthol. Yeesh. Or one of those freakin' lollipop sticks. You've got a special place down under for the guy who invented those Capris, right, God?
But you get my drift, don't you?
I guess what I'm trying to say is thanks for all that back there. And thanks for what I have now.
And thanks for making some guys look so damn good when they're lighting one up. I'm like Bill Clinton. I won't inhale. I promise. I'll just look.